A story we share
Just like you, I have instincts deep within - emotions that guide my life, and could guide it well. Staying attuned to our evolutionary driven internal guides will take us far. Unfortunately, our experiences as children and adults more often than not create constraints to block our connection with our emotional world. As a result, emotional problems are often experienced and, according to many, are growing. Forms like addiction, depression, anxiety, physical health problems, as well as problems with basic functions like eating, breathing, and our connection with the natural world. 
These are not a sign that we are disordered and have problems inside of us... for millions of years, emotions have been signalling problems in our world.
In the education system alone, children have endless barriers put up to keep them from one of the most powerful forces inside them - the desire to play. From a child's perspective we 'civilised' human adults are strange, strange creatures. 
We don't have much to learn - we have much to unlearn. Our brains and bodies know what to do, if only they are given the chance.
When we are attuned with our emotions, we find ways to succeed against the odds.  As mammals, we succeed when problems are tough when we work together.
Amongst the myriad of other challenges of going against a culture that uses emotional experience to undermine rather than guide. My desire to encourage change and to bring the seven emotional systems powerfully into public awareness remains ever present in my life. 
For me, as us all, they are our most powerful force and our most destructive. Finding a way to use these forces within us for good, is the most important story we humans face. A story which impacts not just on ourselves, but on our children, our society, and our planet. 
Dr Jess Bolton, trying to unlearn.
"I don't mean to be rude but in some ways I feel you haven't told me anything I don't already know - somewhere inside me"
Said a patient, tearful and moved in our first session.
Brilliantly true.
In so many ways, we don't need to be told, we know in our bones.
I try to bring the wisdom in your bones, your cells, your body, the wisdom of evolution and nature into your conscious mind. So it can guide your mind and guide your life.
Your capability is present within you, the gifts from our ancestors, from the life that has lived and evolved before us, so that we have the incredible brains and bodies we do, to manage the complexity of the world around us.
We have a lot of emotional distress in the world, because there are problems that need solving not because there are deficiencies inside each of us. If your life is full of emotion - there are problems and solutions just under the confusion and anxiety, worry and panicLet's understand the signals better so we can solve the problems they highlight.
We need more connection, more purpose, being valued and valuing others, sharing our emotional truth, with a strong and respected voice.
I'm not telling you anything you don't already know. But perhaps as you listen to the podcasts or read what I write or do a course or webinar, you will learn a bit more about the signals and how to disentangle them in this strange emotionally disconnected world.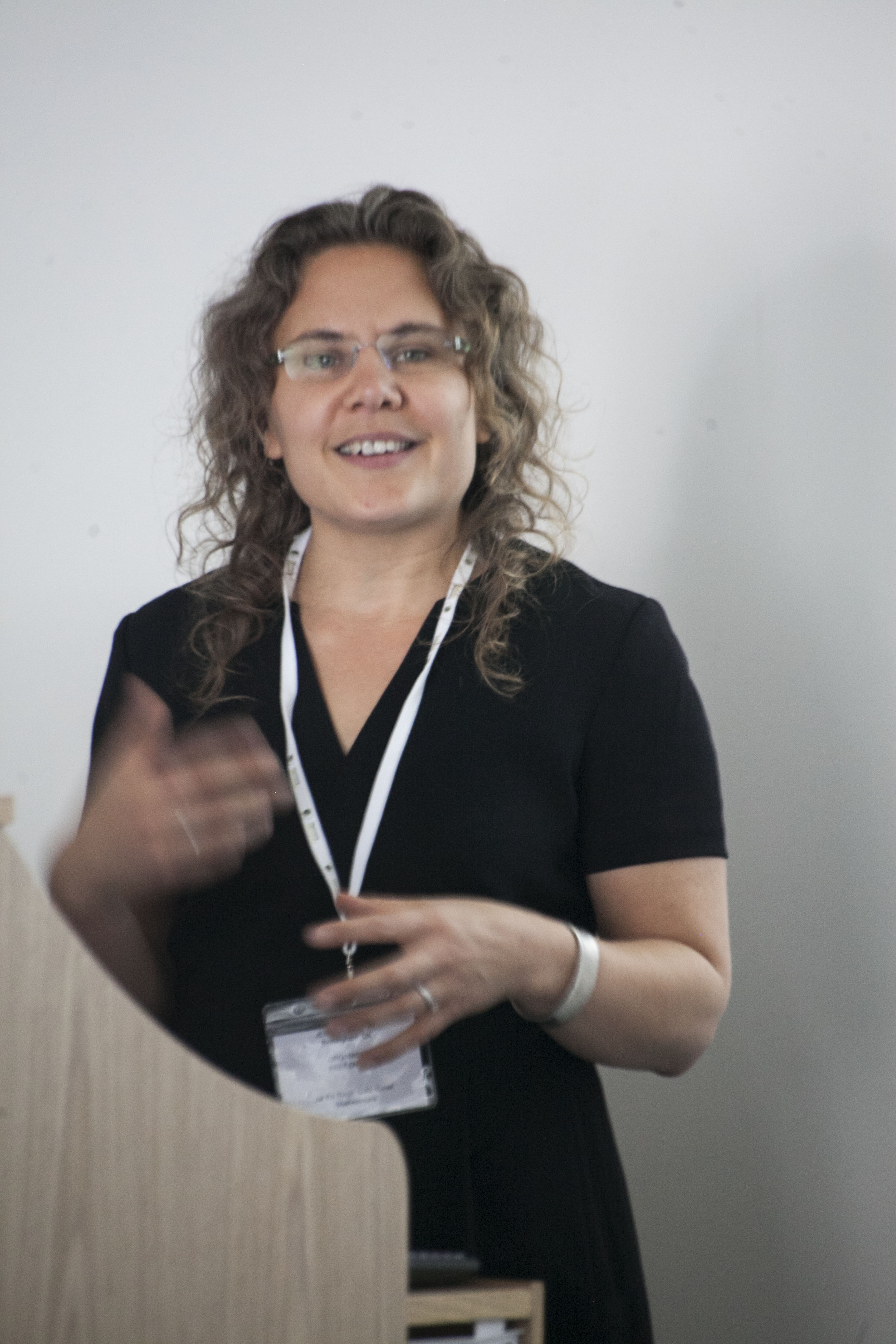 We have to do something,
we have to do more.
A call to action to listen to your emotional systems and those of others around you.
For our sake and the sake of our loved ones... and for the sake of our planet.
Subscribe for updates and offers.
Emails full of connection but we don't fill up your inbox.
Emotional Learning
All emotional learning is change and all change is co-created. To find out about the unknown deep within, between us and all around us, we must first open up to new possibilities, to allow ourselves to be moved from a fixed starting position.
I am passionate about connection and building emotional capacity in myself and others.
I'm deeply grateful for the formal training I have received and the inspiring teachers I have had in all their forms - human, animal, vegetable, mineral, science, and spiritual experiences. I feel strongly that our emotional capacity grows most effectively by intimate experiential moments, the profound moments of meeting within ourselves and between us which can be as likely when connecting wholeheartedly on a bus with a stranger as in a workshop or supervision designed for this purpose.
All emotional learning is change and all change is co-created. To find out about the unknown deep within, between us and all around us, we must first open up to new possibilities, to allow ourselves to be moved from a fixed starting position. Powerful, transformative learning occurs in systems that are open and flexible to newness.
I'm enthusiastic about creating wholehearted connections which build emotional capacity. The challenge in today's society is how to do this - with junk connection being more easily accessible than joyful, deep connection; and with the individualised focus we have - that I change myself and you change yourself.
So creating routes that enable us to connect and learn together with substance and longevity, is the fire in my belly. What might this look like?
Online and physical events for face to face human connection
Holding each other through the great joy, delight, excitement, grief and pain of emotional development.
Promoting safety and a learning edge; regulation when we are overwhelmed; and inviting complexity and depth, with pressure and challenge when we are holding back or coasting.
Facilitating profound moments of meeting that translate to the change that makes a difference in our lives and the lives of those we love, this is the challenge we face ahead. Making a space for us to connect, play, and for us to grow. Doing this not because of a wise other is telling us to - but because it is innate. With emotional space emerges togetherness, courage, interest, capacity and the light that shines inside each of us.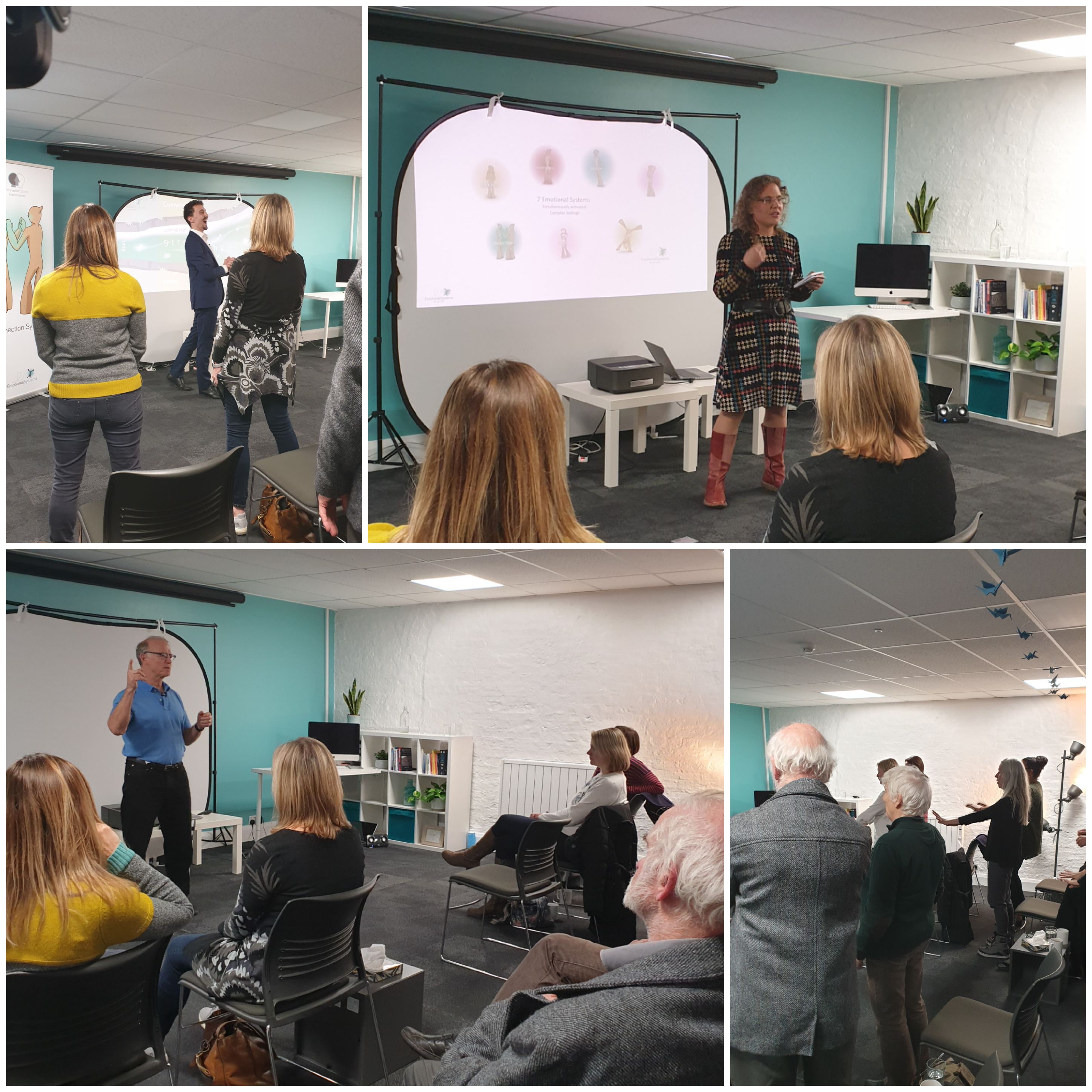 As I put myself forwards,
I'm gonna get this wrong.
Because I have grown up in a world that uses words of emotion to undermine and demean.
Because I have trained in a profession where, as a psychologist in the UK health service, I was encouraged to diagnose first and understand the context second.
Because I have grown up in a culture that has separated and valued the individual... severed us from our connections, our community, our planet.
I have to work hard to stay in a place where I honour interconnections, emotions, capacity and community. I can only assume it will be hard for you too. So let's do this with humility.
"The things which threaten women in Western countries today are usually more subtle that the things which silenced our ancestors... But the tools of control remain the same: guilt, shame, and fear."
Sharon Blackie, from If Women Rose Rooted.
So if you want to share feedback - and by all means do - check, does it use unhealthy guilt, shame or fear? - and if so, with all due respect, I am not engaging with what you have to say. I am not interested in these sometimes subtle and often cruel weapons of control.
Whether you are aiming for change or angry about change, see me as an equal, worthy of respect and decency and I will sit and listen and debate and reflect alongside you.
I am another you.
Curious about creating space for emotional connection and to meet the emotional systems activated within.
Facing that this is only possible with authenticity and openness, something that can be deeply uncomfortable – putting us on or beyond our learning edge.
For emotional connection to be maintained, we need to bear complexity, and yet it can sometimes be too much. The layers of challenge that I personally have had to deal with since the pandemic began certainly fit with that – way too much. I'm sure you can relate, from your recent or past experience. It is always a dilemma when we go beyond our capacity, beyond our learning edge... how do we effectively get back to a place where we are learning and growing, within our emotional capacity again?
As I pondered what to share here, my 'go deep or go home' attitude is winking at me from within. In 2021, I face that so much has changed in my life. At these moments, we need time to review and adjust, and for me I also see that there is one clear way forward or it's time to quit.
Telling it how it is, is part of what I have learned, so here a little of my pandemic story so far.
I started 2020 with a newly developing and small but incredibly passionate team, from a delightful clinical and training base. We had finished 2019 feeling that 2020 would be a remarkable year for us, and it started brilliantly - delivering workshops, therapy and training to diverse groups – psychologists in Cardiff, 100s of CEOs starting a national intrastructure project, and passionate and brave people of all walks of life – all ready to reap the rewards from living and working more emotionally connected.
On 12th March 2020, I retreated with my family to shield my extremely clinically vulnerable husband. At work, we changed our business model, moved everything online, submitted multiple grant applications, and furloughed ourselves as much as we could. By July, it was clear that with my personal and professional future so uncertain, I had no choice but to make the awful decision to make my team redundant and move out of our premises permanently. In the autumn, my ability to work reduced even further when other children returned to school as it wasn't safe for our situation. I got up to speed with 10 GCSE (high school) subjects quickly and found that the patience I have for emotional learning and training health care professionals, did not translate to my boundary -pushing, 13-year-old twins. So, I started knitting again. Knitting helped me stay present with my children without being impatient about our learning process, it helped me multi-task in a useful way, and it quietened the fears within.
As a family, as a wife and mother, and as a business owner, I have had a lot to consider, with immense long-term implications. What contributed to these decisions being too much was in part that the emotional reality was a context of terror. Terror fuelled not by the unknown but by the known. My husband had had acute respiratory distress syndrome (ARDS - a common consequence of severe COVID) after heart surgery for two weeks in ICU in 2013 and we have been dealing with the long-term respiratory disorder my husband has been left with ever since.
My heart broke many times last year as I said goodbye to loved and valued colleagues, to one of my businesses, and the clinical and training centre I had created after working towards it for a decade. The heartbreak I fear most, losing my husband, we have protected ourselves from. I am so proud of my children who have so consistently sacrificed so much to protect their father. Our fierce commitment to make sure we do everything in our power to try not to have to face ICU and ventilators again, has only increased and crystalised. My heart goes out to all of you touched by these challenges.
It has been devastating and my broken heart was mendable. In part it mended with conscious awareness of what was happening inside me, the feelings being stirred up by my experiences, the anxiety spiking, the almost constant panic and the guilt that initially paralysed me. In part mended with caring, careful and precise attention.
And it mended with connection and love.
I don't think these losses, even in the context of terror, made it too much. What made it too much was the intense disconnection I experienced in many guises. And for me, who has coped with so much in my life through the powerful connections I make; these disconnects, pushed me from within my capacity to beyond.
Finding a way to reconnect and mend, in the midst of this incredibly disconnecting time; this will be one of my proudest achievements, whatever happens next.
And this achievement is an 'us' achievement, it is a 'land of and' achievement. I AND the amazing people around me; from the emails of encouragement I keep receiving to my team taking redundancy with integrity and dignity; from people looking in my eye (as best as is possible on zoom) and letting me know they care and are with me, to my therapist showing me her fierce care towards me just when I needed to hear it. Slowly, I mend.
From the rich ashes of the loses: fantastic associates have joined my clinical service - Connection Studio; our Emotional Systems online courses have grown; three eBooks are in the pipeline and my podcast is launched. Suffice to say that the waves and tsunamis of complex feelings have generally passed, and still moments have brought clarity and rejuvenation.
Evolution has given us the emotional systems we need for powerful reconnection and emergence in the face of loss. Together we can have courage, step forwards and ensure that we connect with ourselves, with each other and the planet we call home.
Warmly,
Dr Jess Bolton
Tenacious Emotional Connection and Emotional Systems Pragmatist
Consultant Clinical Psychologist
Subscribe for updates and offers.
Emails full of connection but we don't fill up your inbox.